More About Thermal Support | A High Quality Consumables Company
Thermal Support is a leading source for clean, high-quality DSC and TGA sample pans and thermal analysis consumables. We are known for our Made-in-America aluminum and ceramic sample pans. If we buy a product as a reseller, we only look for the best; if we manufacture it ourselves, it was Made-in-America. We're proud of our products, look for them on this website search for USA Products.
Ask us for a sample, and we'll ship it out to you.
With over 40 years of industry experience, we have the knowledge, expertise, and network to find you the best solution. We can handle an order of any size.
Our commitment is to you.
We'll provide you the best product we can, and we have an excellent return policy.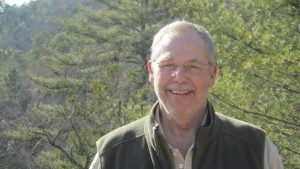 Thermal Analysis Consumable Products
Thermal Support sells a broad range of the most popular thermal analysis consumables.
We are the original manufacturer for many of our products. Look for "USA Product"
Let us manufacture your specialized consumable products to fit your needs.
Equipment Repair Services and Instrument Sales
Thermal Support's Shop is Evolving
Recognized as an industry expert service for non-current PerkinElmer products.
We do still provide in house PerkinElmer Thermal Analyzer non-current repairs services.
We continue to sell non-current PerkinElmer Thermal Analyzers and Accessories
Follow this link to our new blog Thermal Support's Shop is Evolving in our library
At Thermal Support, we're committed to finding the best solution for you.
If we don't have what you're looking for, we will find the right referral for your needs.
You can count on us.
Thermal Analysis Instrument Repair Services
Thermal Support's Repair Depot
Often Recommended by PerkinElmer for their non-current Thermal Analysis Instrument Repair
Thermal Support's Repair Depot is a cost-effective option for repair, preventive maintenance, calibration and upgrades.
Reduced service rates with guaranteed "do not exceed" labor charges
Repair, Preventive Maintenance, Calibration & Upgrades
Five Business Day Turnaround available for scheduled repairs
Thermal Support's Service Depot is designed to assist you in your Non-current PerkinElmer™ Thermal Analyzer Repair needs. By specializing in these non-curent products, we strive to be your most reliable service and parts support resource, for your non-current PerkinElmer Thermal Analysis equipment.
Service Documentation
Please call customer service at (678) 580-3822 for shipping information.